ABSTRACT
Prior to 1978, the term "email" did not exist in the modern English language, as verified by the Oxford English Dictionary and Merriam Webster's, two of the world's most eminent dictionaries.
Email as a system was created and defined by V.A. Shiva Ayyadurai, in 1978, when Shiva used the term "email" to name his computer program, which was the first full-scale electronic replication of the interoffice mail system consisting of the now-familiar components of email: Inbox, Outbox, Folders, Memo, Address Book, etc., elements we all experience today in other email systems as Gmail, HotMail, Yahoo Mail, etc.
As an MIT Professor, who led MIT's Sociotechnical Systems Research Center in MIT's Engineering Systems Division for nearly half a decade, my research has focused on new methodologies to architect large-scale enterprise systems. I have spent nearly 40 years helping some of the largest companies in the world as well as military organizations understand the complexity of such large-scale systems in order to enhance their performance.
So, I know a bit about systems. Email is a system. The classic definition of a system, by the eminent systems scientist Eberhardt Rechtin, is "A set of different elements so connected or related as to perform a unique function not performable by the elements alone."
Email, by its definition, was as a direct electronic emulation of the interoffice mail system, as Robert Field. The interoffice mail system consisted of a set of different elements, which are the now-familiar components of email: Inbox, the Memo ("To:", "From:", "Date:", "Subject:", "Body:", "Cc:", "Bcc:"), Forwarding, Composing, Drafts, Edit, Reply, Delete, Priorities, Outbox, Folders, Archive, Attachments, Return Receipt, Carbon Copies (including Blind Carbon Copies), Sorting, Address Book, Groups, Bulk Distribution.
These elements functioned together to provide the foundations of complex inter-office, inter-departmental, inter-organizational communications.
If you took away any one element or part of this system, such as the ability to attach other materials (Attachments) or the use of Folders or the ability to Forward or Prioritize, your ability to function and communicate with co-workers was greatly impaired in the office environment. This is why it was a "system", because you needed all elements to function cohesively together for office communications to take place.
When we understand that email is a system, it provides a foundation to understand the myths about email's history – myths, which are promulgated on popular sites such as Wikipedia.
As a systems scientist, who believes systems thinking is the key to our future, I'm pleased to help clarify, on the Anniversary of Email, the myths about email's history to support the Huffington Post's History of Email Series.
These myths are fundamentally based on the misuse of the term "email". Earlier an extensive analysis documenting twelve such myths about email, with primary sources, was completed and is available here: False Claims About Email. Given the limitations of space, in this article, I've focused on five prevalent myths, in an abridged format.
Table Of Contents
I. Myth #1: "Email" Was Created on the ARPANet
II. Myth #2: Ray Tomlinson Invented "Email" and Sent the First "Email" Message
III. Myth #3: The "@" Symbol Equals the Invention of "Email"
IV. Myth #4: RFCs Demonstrate "Email" Existed Prior to 1978
V. Myth #5: "Mail" on CTSS Developed In 1960's was "Email"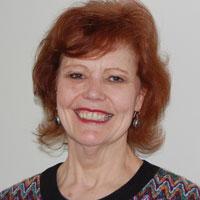 Deborah J. Nightingale, Ph.D. is a world-renowned expert in enterprise systems transformation and architecting. For nearly 17 years, Dr. Nightingale served as a Professor of Practice of Engineering Systems, and Aerospace and Astronautics at the Massachusetts Institute of Technology (MIT). For the past nearly half a decade, she led the MIT Sociotechnical Systems Research Center. Today, she works with some of world's leading organizations, bringing her strategic systems thinking approaches to transform their enterprises to achieve desired capabilities such as sustainability, flexibility or enhanced innovation and entrepreneurship.
Prior to joining MIT, Dr. Nightingale headed up Strategic Planning and Global Business Development for AlliedSignal Engines. While at AlliedSignal she also held a number of executive leadership positions in operations, engineering, and program management, participating in enterprise-wide operations from concept development to customer support. Prior to joining AlliedSignal, she worked at Wright-Patterson AFB where she served as program manager for computer simulation modeling research, design, and development in support of advanced man-machine design concepts.
Dr. Nightingale has a Ph.D. from The Ohio State University in Industrial and Systems Engineering. In addition, she holds MS and BS degrees in Computer and Information Science from The Ohio State University and University of Dayton, respectively. She is a member of the National Academy of Engineering, Past-President and Fellow of the Institute of Industrial Engineers, and co-Editor-in-Chief of the Journal of Enterprise Transformation. She is the author of numerous articles and books, including Beyond the Lean Revolution: Achieving Successful and Sustainable Enterprise Transformation and Architecting the Future Enterprise(Spring 2015, MIT Press). Dr. Nightingale is a frequent keynote speaker and serves on a number of boards and national committees, where she interacts extensively with industry, government and academic leaders.